I. The usage of equipment

Emulsified asphalt production equipment is mainly used for the production of emulsified asphalt and modified emulsified asphalt, and is widely used in highway construction and highway maintenance construction. DCRY6000 is a new generation product developed with stable quality and high production efficiency. It can meet the requirements of various construction processes.



II. The main technical parameters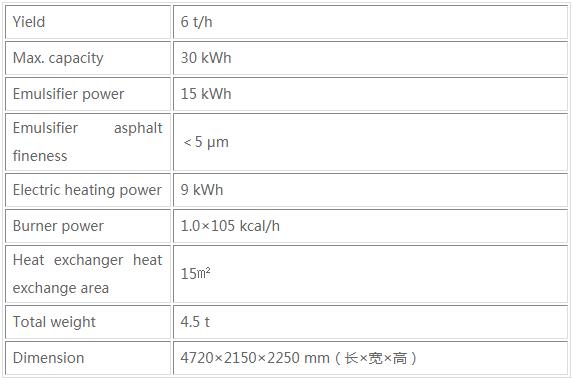 III. Function introduction and characteristics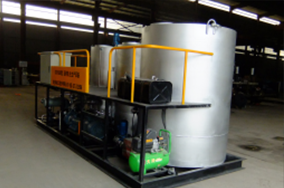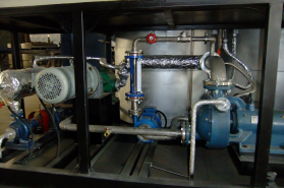 1. Emulsion supply production system materials are all made of high-quality 304 stainless steel, anti-rust and anti-corrosion;
2. Configure efficient circulation heat exchanger, which is environmental protection and energy conservation;
3. The equipment has the function of automatically clearing the asphalt blocking heat exchanger, reducing the man-hours and costs for disassembling the heat exchanger;
4. With double milk tanks alternating ingredients, alternating drainage, the continuous production operations can be achieved;
5. Use pneumatic valves to control the liquid flow, which reduces the labor intensity;
6. The core component of emulsifier adopts a unique stator and rotor gap adjustment structure to maintain a minimum stable clearance. Material is special stainless steel, which is anti-corrosion, wearing, and the emulsification fineness is<5μm;
7. Asphalt pump adopts variable frequency speed regulation motor to adjust the speed, and through the valve to adjust the flow of milk, which achieves the accurate and stable control of asphalt content (oil and water ratio);
8. The conduction oil heating system is used for the preheating of each pump body before production;
9. Configure the water tank, the use of burners and external heating device can quickly heat the clear water, which can realize the real-time adjustment of the heating temperature;
10. Strictly follow the requirements of China's expressway transportation standards, it can be easily transferred to work sites and easy operation on the field.