Dingcheng Highway combines many years of engineering construction and equipment production practices. After integrating into a third-party evaluation system, it has pioneered the development of a new generation of thin-slurry sealing car that can be used in the construction process of the under seal layer, micro surface, and fiber micro-surfacing.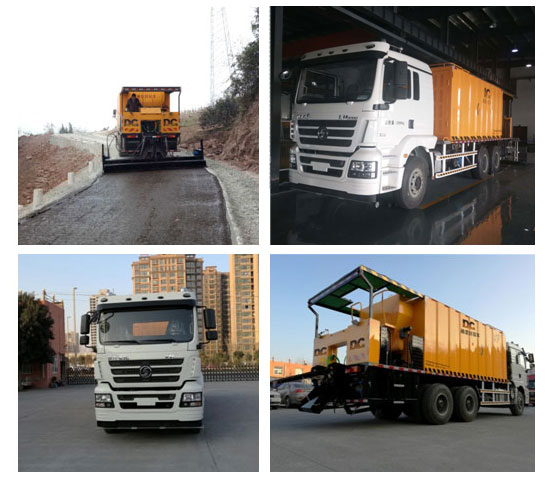 Features:
1. The chassis adopts a new generation of M3000 cab of China Shaanxi Auto, with a 300HP Weichai State V emission engine, strong power and with car-like control operation;
2. Configure the new Fast 16-gear 16JSD200T gearbox, with the lowest stable speed of 1.5km/h, ensuring stable and reliable of low-speed construction, and cost-effectively of high-speed transition;
3. Improve the new type of mixing system, to make sure mixing evenly without dead ends, and easy maintenance;
4. The adding of sun and rain protection device, enhance the humanization of equipment;
5. Use hydraulic system imported configuration, and the system work is more stable;
6. Full load is 12 cubic meters, which is cost-effective, and less seams;
7. The newly upgraded automatic control system is more simple and convenient to operate.